WELCOME TO OUR PRECAST CONCRETE MATERIAL SALES!
We stock a wide variety of materials for precast concrete walls. We stock the wides range with the cheapest prices available. Please click on our pricelist or the pictures below to learn more.
Precast Concrete Walling materials, Pretoria. All types.
Check out our 5 star Google reviews
Contact Jaco on 0721886699 or Enquire now by clicking here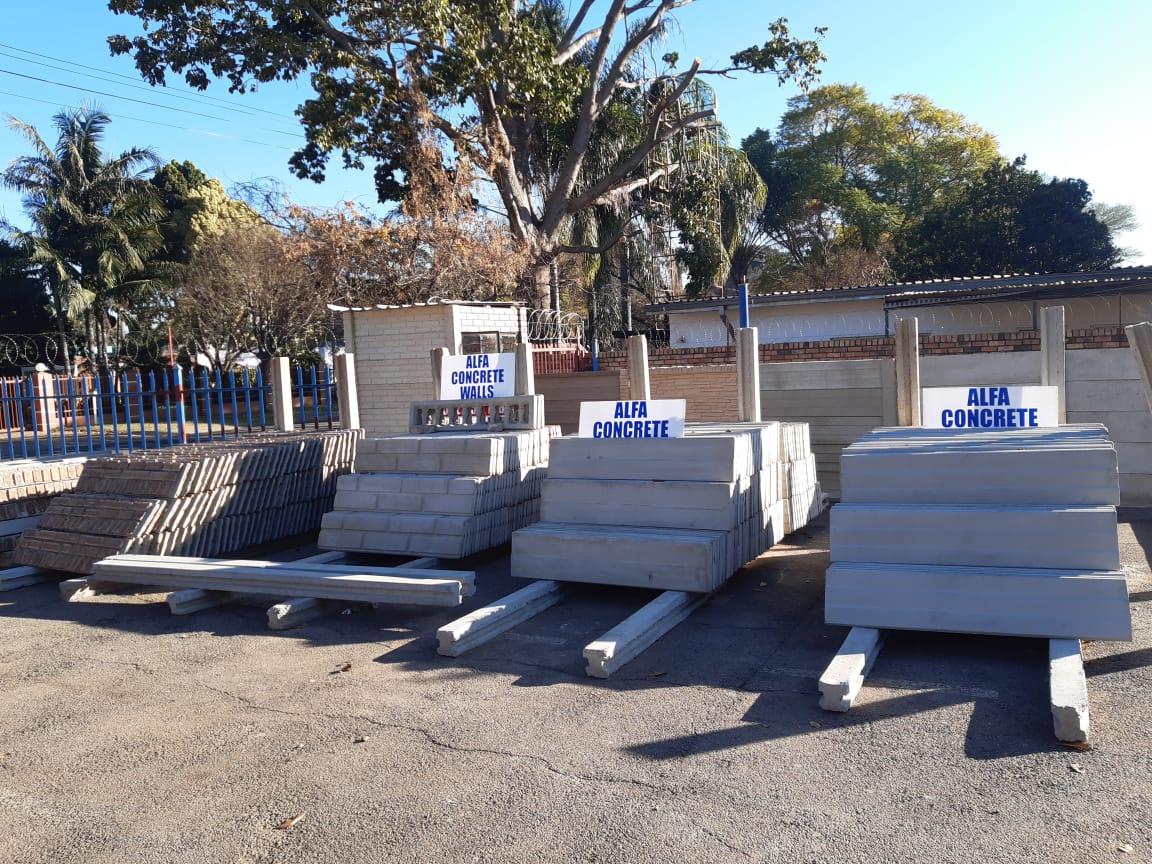 LOOSE MATERIAL SALES:
You can also build your own ROOMS with our material. CLICK HERE for more info.
PRICES FROM:
R25 Slab
R90 Pillar
At Exclusive walls we offer the full range of our precast concrete walling products as loose material sales to the public. This is for the prefab DIY enthusiasts as well as customers who needs to do small precast wall repairs or precast wall extensions on their property. As we are a factory manufacturing the precast wall slabs and pillars we can offer the best prices on precast material on the market.
We offer single sided and double sided prefab walling slabs and pilars and customers are wellcome to come and view our prefab materials on offer.
We also sell second hand and b grade reject precast panels. Second hand precast panels is walls that we remove when we install new precast concrete walls. These prefab panels are usually strong but does not look nice as they are old prefab walls and are usually painted different colours. Our b grade reject prefabricated walling material is new material that did not pass our quality tests and usually have small cracks or chips. All our prefabricated concrete wall material is reinforced with steel and can still be used even when cracked.
Customers can either collect their prefabricated walling material from our precast factory in Pretoria east or we can deliver the concrete slabs to you premises at a nominal fee. When customers collect their precast panels from our concrete walling factory in Pretoria east we will have labour to help you load your precast slabs. You will however need to make arrangements to offload your precast concrete walling material. When we deliver the precast slabs and pillars we only send the driver so customers need to make arrangements for the offloading of the concrete walling material.
Our experienced staff is always available to answer questions and share their expertize with our customers that are opting for DIY precast walling project. Please note however that precast concrete walling slabs and pillars are very heavy and difficult to work with.So it is always advisable to make use of our strong and experienced staff to do installations on prefabricated walling materials.