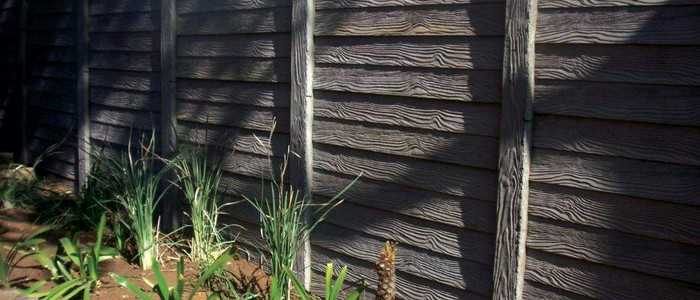 A precast concrete bi sided woodcrete prefab vibracrete wall that is coloured right though with imported oxide. Woodcrete gives the same aesthetic quality as a wooden fence without the disadvantages of a wooden fence.
Woodcrete will not rot
Woodcrete will not be eaten by termites.
Woodcrete is stronger and more secure than a normal wooden fence.
This wall comes in a wood colour that will enhance and blend in with your property and surroundings.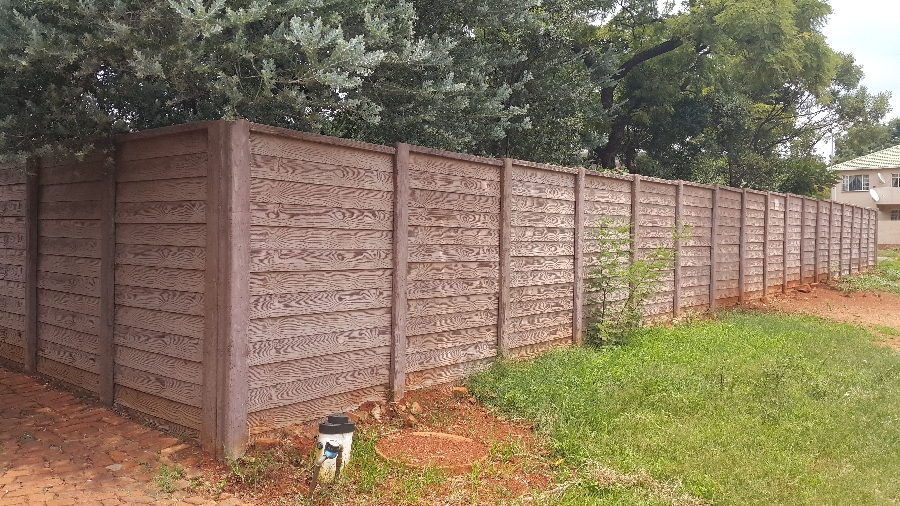 Woodcrete gives the same aesthetic quality as a wooden fence without the disadvantages of a wooden fence. Woodcrete will not rot. Woodcrete will not be eaten by termites. Woodcrete is stronger and more secure than a normal wooden fence